【Climate Innovation Stories】TABETE - Invite Consumers for Direct Participation in Food Circular Economy
---
2021-02-04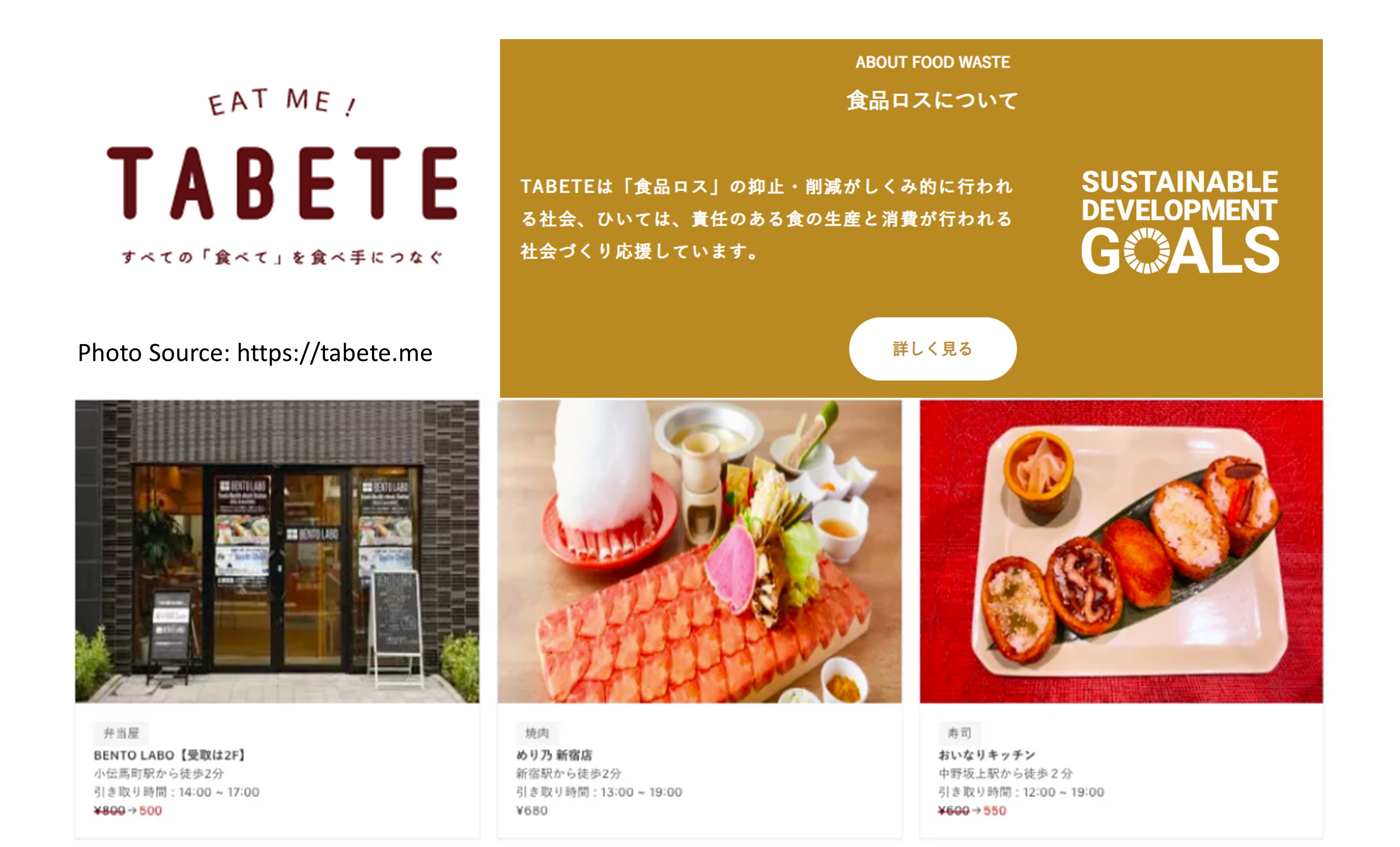 Writer: Katia Wong
'Food Wise' has somehow spreaded in Hong Kong, where a lot of NGOs are putting effort into building bridges between suppliers, beneficiaries while also empowering those with productivity as active-producers. Meanwhile, we still have more than 3000 tonnes of food waste that mostly are 'avoidable', our food waste recycling and commercial-industrial-food-waste management are not so successful in Hong Kong.
'TABETE' is an app launched in 2018, simply aiming to 'rescue food' from the F&B industry. Restaurants would post the items, price and reasons for 'rescue', while the TABETE operation team would also post on Twitter for promotion, and consult restaurants for content editorial. To avoid misusing the app for pure promotion, the operation team also visit restaurants regularly. It visualizes the remaining item through the online system, similar to FOOD-CO in Hong Kong, but its circulation is based on consumers. A restaurant operator says, since charities can only collect food the next day, and not all food items are suitable for fertilizer or biofuel, TABETE is successful in rescuing food in this primary process. Customers support the app not only because of its vision, but the joy of trying out new menus, even though some items are not sold with discount. TABETE is now collaborating with 16 prefectures, more than 530 corporates, and being awarded by Japan's Ministry of Environment and Good Design Award.
Interestingly, 'Circular Economies' are often not dependent on big-scale technological revolution, but rather a restructuring of social division of responsibilities, so to optimize current resources, and the aim to mutually cope with nature. Mr Kawagoe, founder and CEO of TABETE is still operating his community cafe 'Little Robot' to promote local food and community engagement.
References: