Jockey Club Community Sustainability Fund- Green Recovery for Community
Funded by The Hong Kong Jockey Club Charities Trust, CarbonCare InnoLab launched "Jockey Club Community Sustainability Fund- Green Recovery for Community" Programme, with a view to promote climate action in Hong Kong, to build back our society in a sustainable way under the attack of pandemic.
Climate change is the most significant global threats facing the world. Hong Kong is also at high risk in terms of hotter weather, sea level rise, more frequent climate disaster, etc. As one of the high developed city which is responsible for worsening climate change impacts, Hong Kong has the responsibility to mitigate climate change.
The outbreak of COVID-19 is causing significant loss for people around the world, leading to loss of human life and is a heavy blow to the economy. Our society needs to recover urgently. Policy makers' primary concerns are infection control and economic support. However, we shouldn't make the same mistake twice- while developing economically, we should also address the climate change issue. We have to build a sustainable community, so that we could move on in a better way.
Through this programme, we hope the public to learn more about climate mitigation, climate adaptation and opportunity of green recovery, also understand their importance. We encourage climate action and wish to promote solutions to climate emergency, especially on the application of renewable energies. We will organise various events. Hope everyone will be well equipped and build back our society better together!
Events: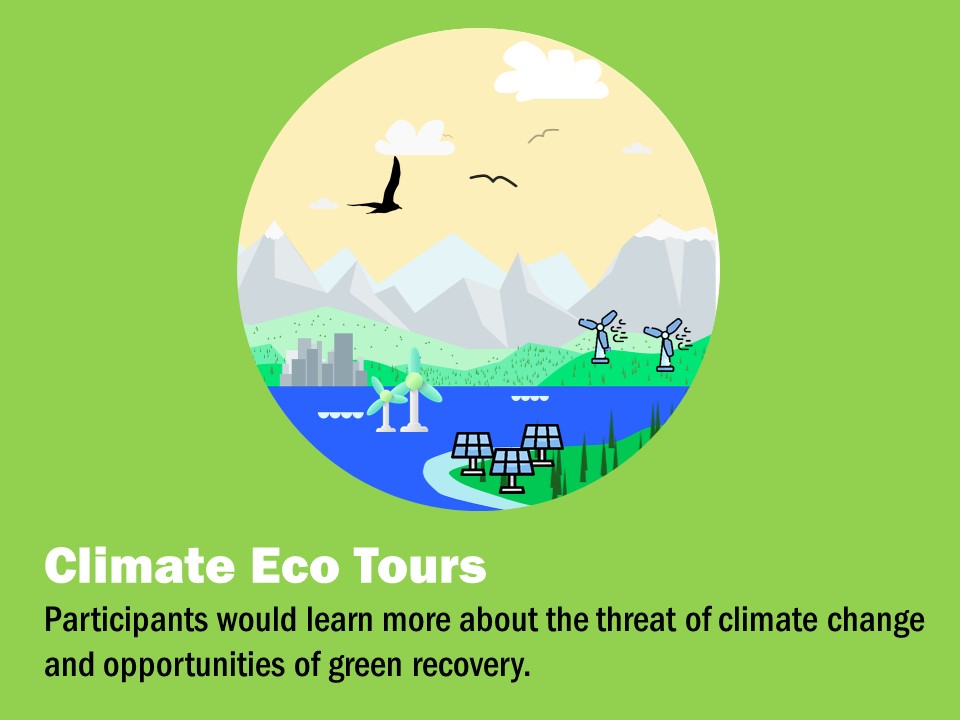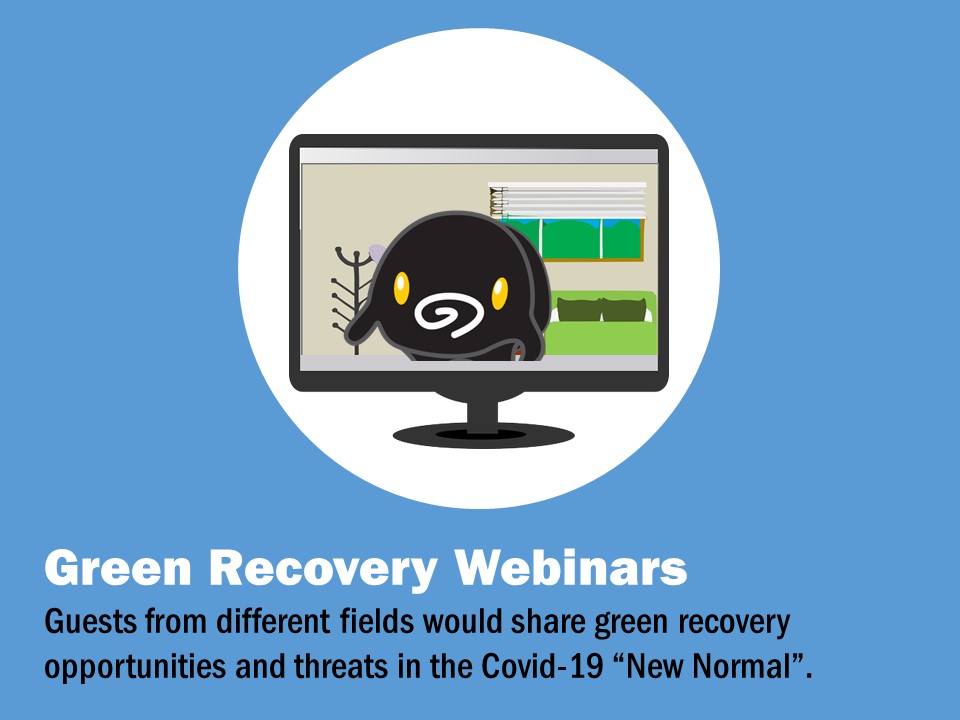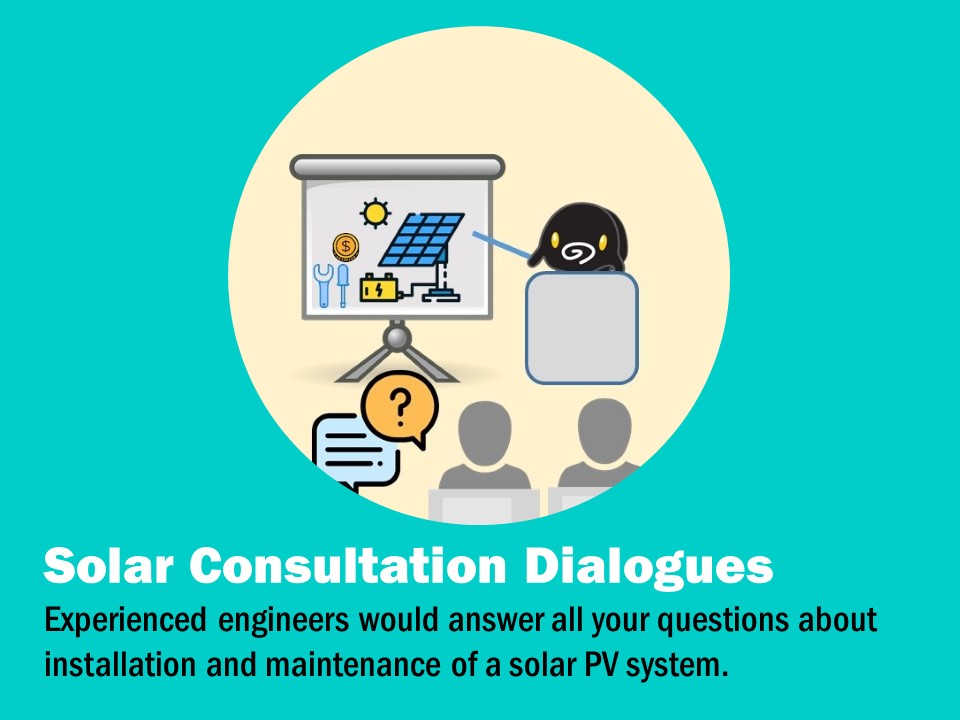 Funded by: