CarbonCare® Label
The CarbonCare® Label is a unique scheme. Since its launch in late 2011, over 450 labels have been awarded to listed companies, private companies, government departments, public bodies, social enterprises, NGOs, hotels, commercial buildings/ venues etc. The Scheme has evolved much to reflect and recognise the efforts of businesses and organisations to promote sustainability
Applicants may choose between/all of the four initiatives: CarbonCare® Label/ CarbonCare® Champion Label (entity-wide carbon management), CarbonCare® ESG Label (best practice for ESG Reporting), CarbonCare® Circularity Label (proactive support for circular economy) or CarbonCare® Construction Label (a new label addressed on GHG emissions from construction site operations and the embodied carbon of construction material consumption). Each of the labels requires substantive effort to achieve, but they all are a recognition of excellence in the journey to sustainability.
Key Date
| | |
| --- | --- |
| Application | April/May 2022 |
| Deadline | 31 October 2022 |
| Award Ceremony | 14 December 2022 |

Eligibility
All Organisations including listed companies, private companies, public bodies and NGOs are welcome to apply.

Issuing Body and Certification Body
CarbonCare InnoLab (CCIL) is a non-profit organisation dedicated to the nurturing and development of innovative solutions, policies and practices in response to today's climate change and sustainability challenges. CCIL is a charitable body registered in Hong Kong, enjoying tax exemption status under Section 88 of the Inland Revenue Ordinance.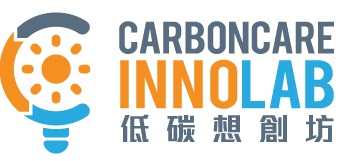 Deloitte CarbonCare Asia is a leading provider of consultancy services for corporate sustainability and carbon strategy, net-zero emissions, sustainable finance, sustainability learning and environmental, social and governance (ESG) reporting.

Benefits from a CarbonCare® Label
Whether you are a listed company, a private company, a social enterprise or an NGO, you are likely to face a radically different environment as a result of climate change – policy changes, tightening reporting requirements, resource constraints, extreme weather conditions, health issues, involuntary migration and changing demographics
The first step to protect your operation from such risks and to capture new opportunities is to do a climate-check. These are the benefits of obtaining a CarbonCare® Label:
Credibility
Receive recognition of achievements based on international best practice
Credibility of a rigorous protocol overseen by an Expert Advisory Panel of eminent academics
Exposure
Enhance brand value through stakeholder engagement and media exposure
Utilize a special promotion package developed for awardees of CarbonCare® Label 2021
All awardees of the CarbonCare® Label will be invited to special events organized by CCA and CCIL, and will also enjoy the benefits of a special promotion package developed with our sponsors and partners
Preparedness
Receive expert advice on carbon accounting, reduction/offset solutions, ESG reporting and recycling for circular economy
Prepare to reduce risks, save costs and increase revenue through sustainability innovations
Become a recognised leader in carbon solutions, ESG performances and recycling initiatives
Invitation to attend the CarbonCare® Label Award Ceremony
Participate in a virtual expo and conference at the end of the year (tentative)
Photo-taking opportunities with the officiating guests during award presentations
Post-ceremony publicity on social media and on CCA / CCIL's websites
Usage of CarbonCare® Label logo on company letterheads, business cards, website and display areas